Regular price
$297.00 USD
Regular price
$397.00 USD
Sale price
$297.00 USD
Unit price
per
Sale
Sold out
Nature is the ultimate purification system and nothing cleans the air as well as a naturally-occurring thunderstorm - until now. By using technology specifically developed to work like a thunderstorm, the O3 PURE has become one of the most advanced air purification devices on the market. Years of research and testing have gone into the development of the O3 PURE in order to create an air purifier that stands alone in superiority. In a matter of minutes, it can eliminate unpleasant smells from fumes, toxins, particles, or mold in any area of your home (up to 4,000 square feet). By utilizing 7 methods of purification, you could work to alleviate your allergies. just as the Earth naturally does with a thunderstorm. Think back to the invigorating air you've taken in after a thunderstorm. How would you like to experience that feeling every day in your own home? Try the O3 PURE today and experience true purifying power. Added features include a cleanable HEPA Filtration System, Photo Catalytic Oxidizer and additional Catalytic Filter, Activated Charcoal Filter, Prefilter, positive ion, safe oxidizer and hydro-peroxide generation, fixed 6.5 DC needle ion generator, replaceable purification plates.
Features:


POWERFUL AND COMPACT – The O3 PURE Whole Home Purifier freshens air and removes dust, pollen, smoke, cooking smells, pet odors and other airborne contaminants. The unit also attacks contaminants in the air and on surfaces in the home or office. The unit is perfect for tasks ranging from simple air purification to fine particulate removal.

8 STEP AIR TREATMENT – In addition to an on board ozonator, negative ion generator, UV and PCO the unit comes with a 4-stage filtration system. Dust filter to trap large debris. Activate charcoal filter to remove smells and odors. True HEPA filter to capture the smallest airborne particulates. PCO filter to passively break down complex chemicals.
FULLY ADJUSTABLE OZONE GENERATOR – The unit contains a powerful ozonator that can be adjusted or turned off. Helps Reduce the Pollution in the air similar to the way a thunderstorm cleanses the outside air.

The unit is a perfect solution wherever smells, smoke and unpleasant odors are a problem. The ozone will actively break down these and other contaminants. Ozone will naturally revert back to regular oxygen once produced. If the ozone plates are ever damaged, they fully replaceable within a matter of minutes.
NEGATIVE ION, UV and PCO FUNCTIONS - Fixed 6.5KV DC needle ion generator creates charged particles to remove dust, dander, mold smells, pollen and other indoor allergens and pollutants. Equipped with dual UV (ultra violet) lights. The UV lights work with the PCO (Photo Catalytic Oxidizer) filter to passively break down complex chemicals in the air.
EASY TO INSTALL OPERATE AND MAINTAIN – Unit features a real wood exterior, removable front grill for easy cleaning and is ready to operate right out of the box. Low power usage of only 50W. Includes a spare backup fuse. All Stainless-Steel interior hardware, with sealed plug in connectors. Unit is fully serviceable and all part components are available. Backed by our 2 Year Manufacturer Warranty with over 15 years experience in air and water purification.
EXCLUSIVE SLEEP/TIMER SETTINGS - Supercharges and scrubs your household air and surfaces while you are away from home.
REMOTE OPERATION - Wireless Remote Control and battery included.


 
This 8-mechanism system helps reduce not only pollution from the air, but also reduces pollution embedded in walls, ceilings, floors, carpets, furniture, clothing, and on countertops and other surfaces. The O3 PURE is virtually maintenance free and is ideal for any home where airborne and surface pollution may be present.


O3 PURE Specifications:

Weight: 15 lbs.
Dimensions: 12.75 H x 9 W x 12 D
Electric Cord: 6 ft. (18 Gauge) 3 prong grounded cord
Voltage: 110v
Wattage: 50W
Fan: 5 Speeds
Coverage Area: Up to 4000 square feet
Anion Feature: Fixed 6.5 KV DC needle
UV Feature: Uses Duel UV lights to clean air passing through unit. Work in conjunction with Photo Catalytic Filter to passively break down chemicals in the air
Purify Feature:  Ozone Generator (0 to 360 mg. per hour)
UV Lamp: Replaceable
HEPA Filter: Vacuumable
Purification Plate: Washable
Display: Digital Clock and Timer
Controls: Front panel, wireless remote and master power switch
Warranty: 2 Year Manufacturer Warranty
Share
View full details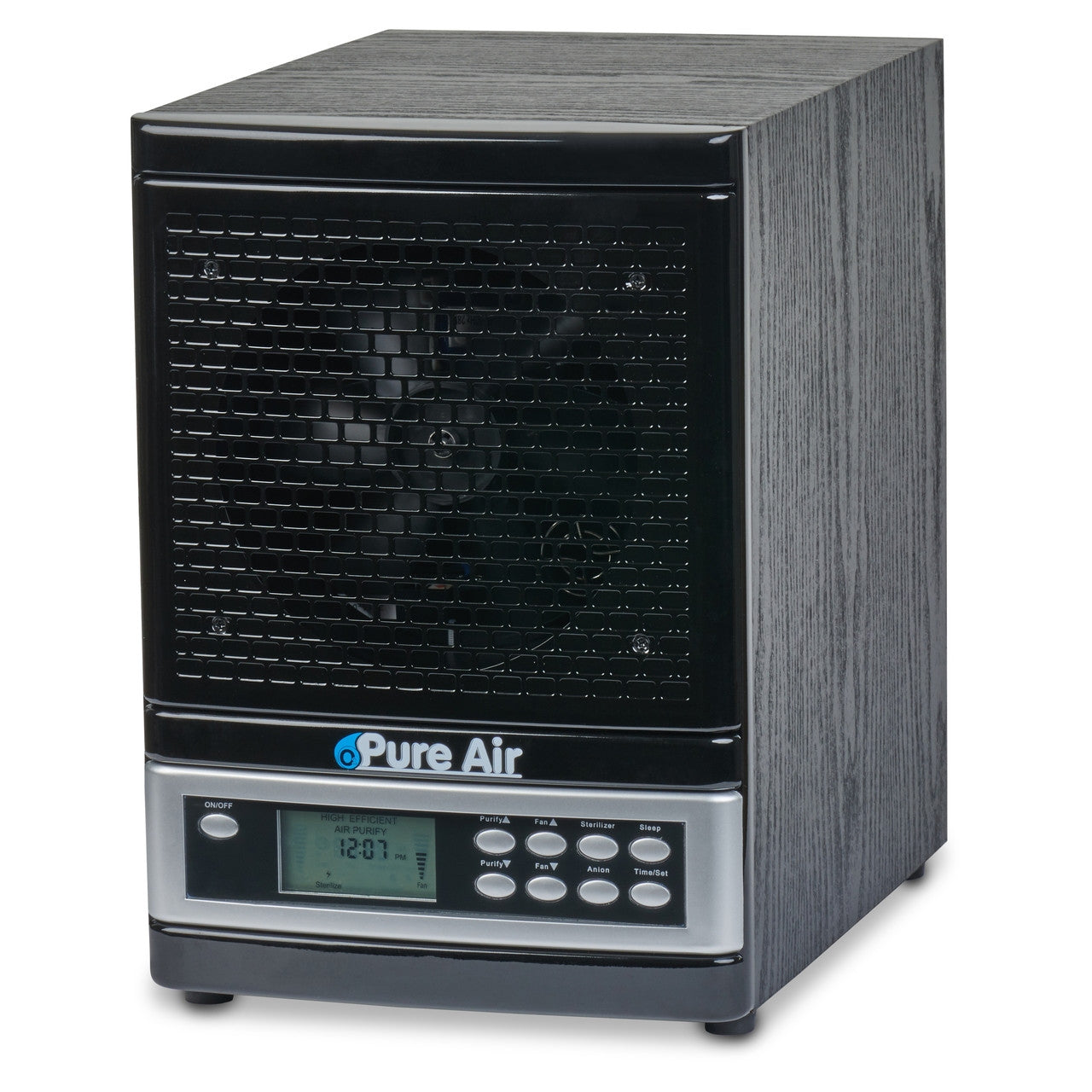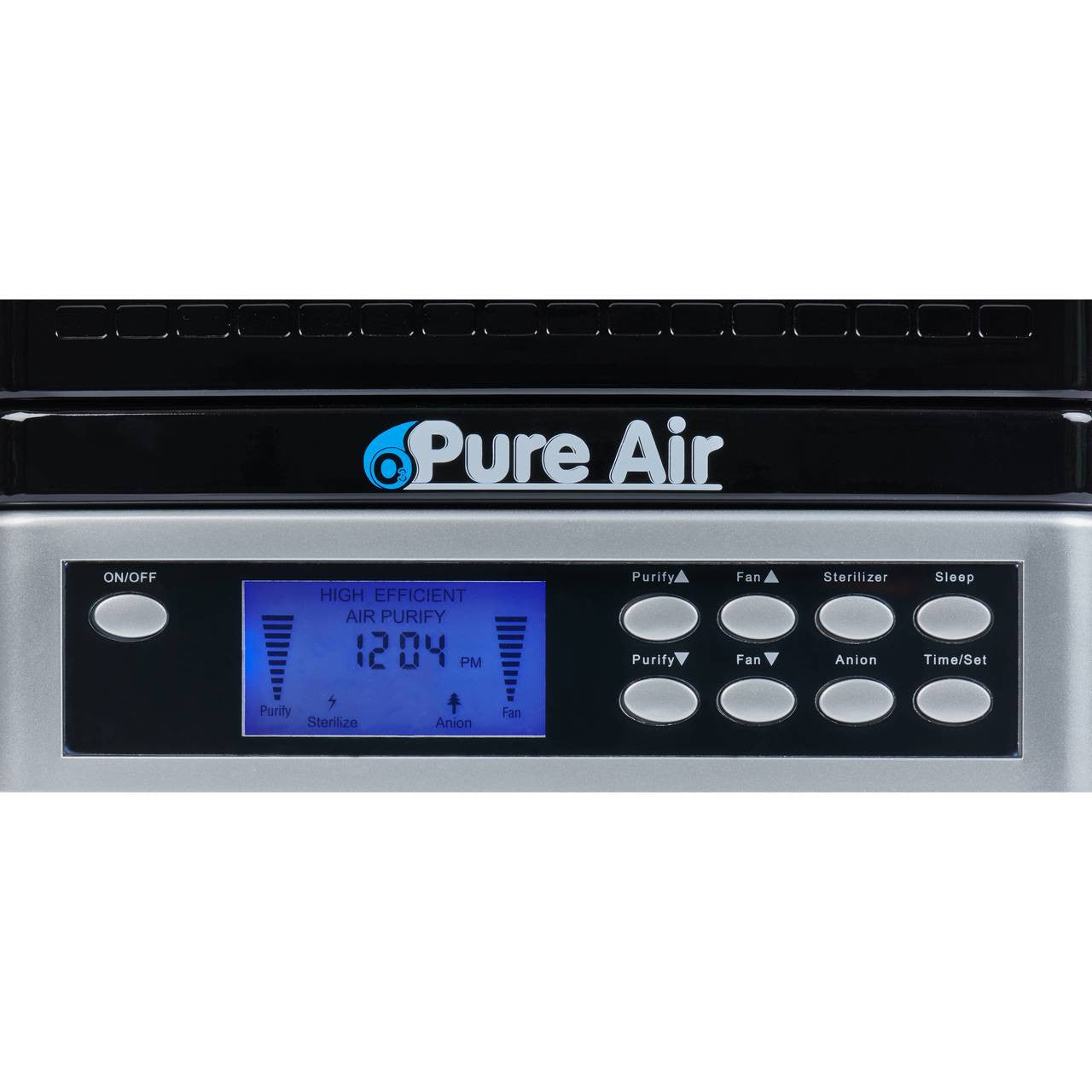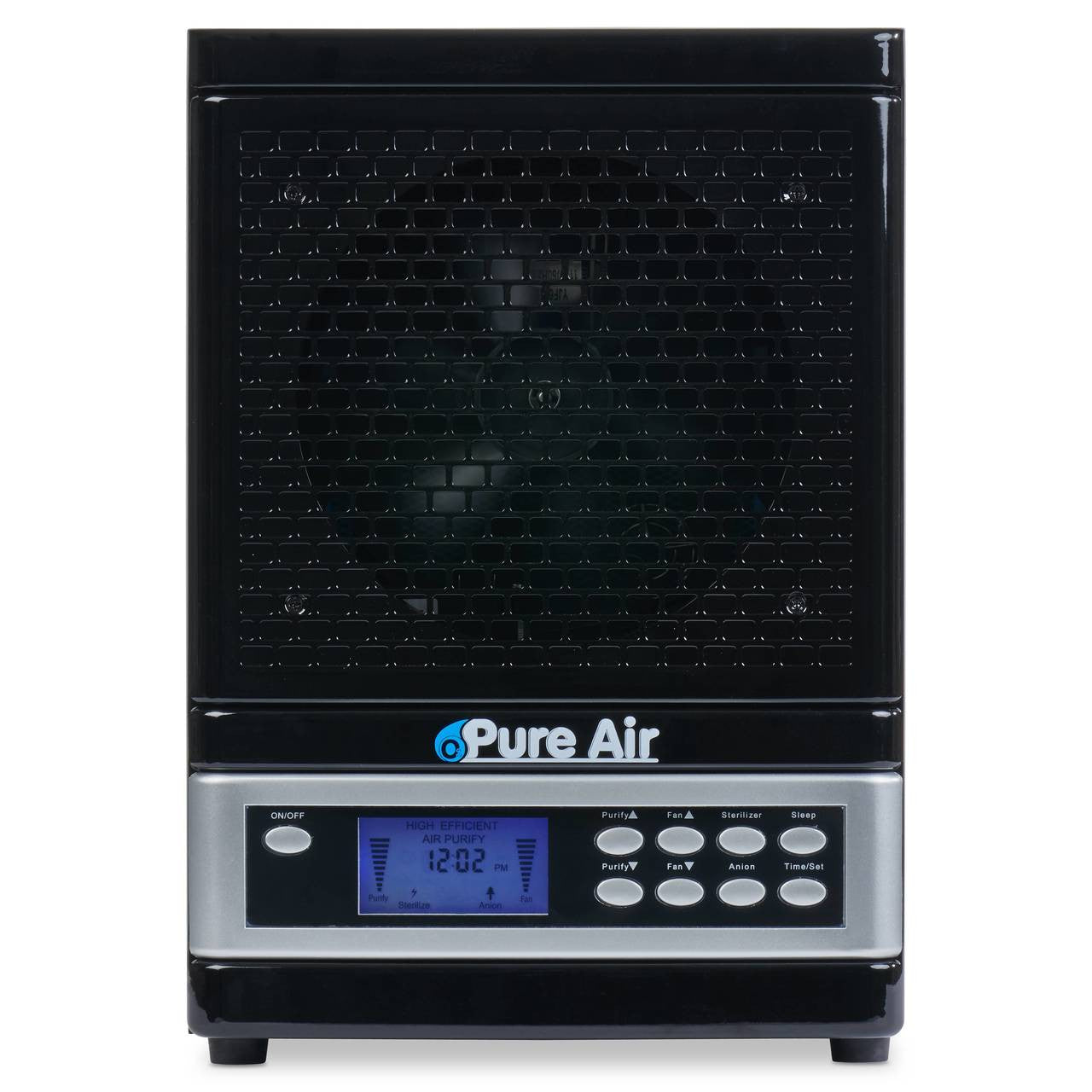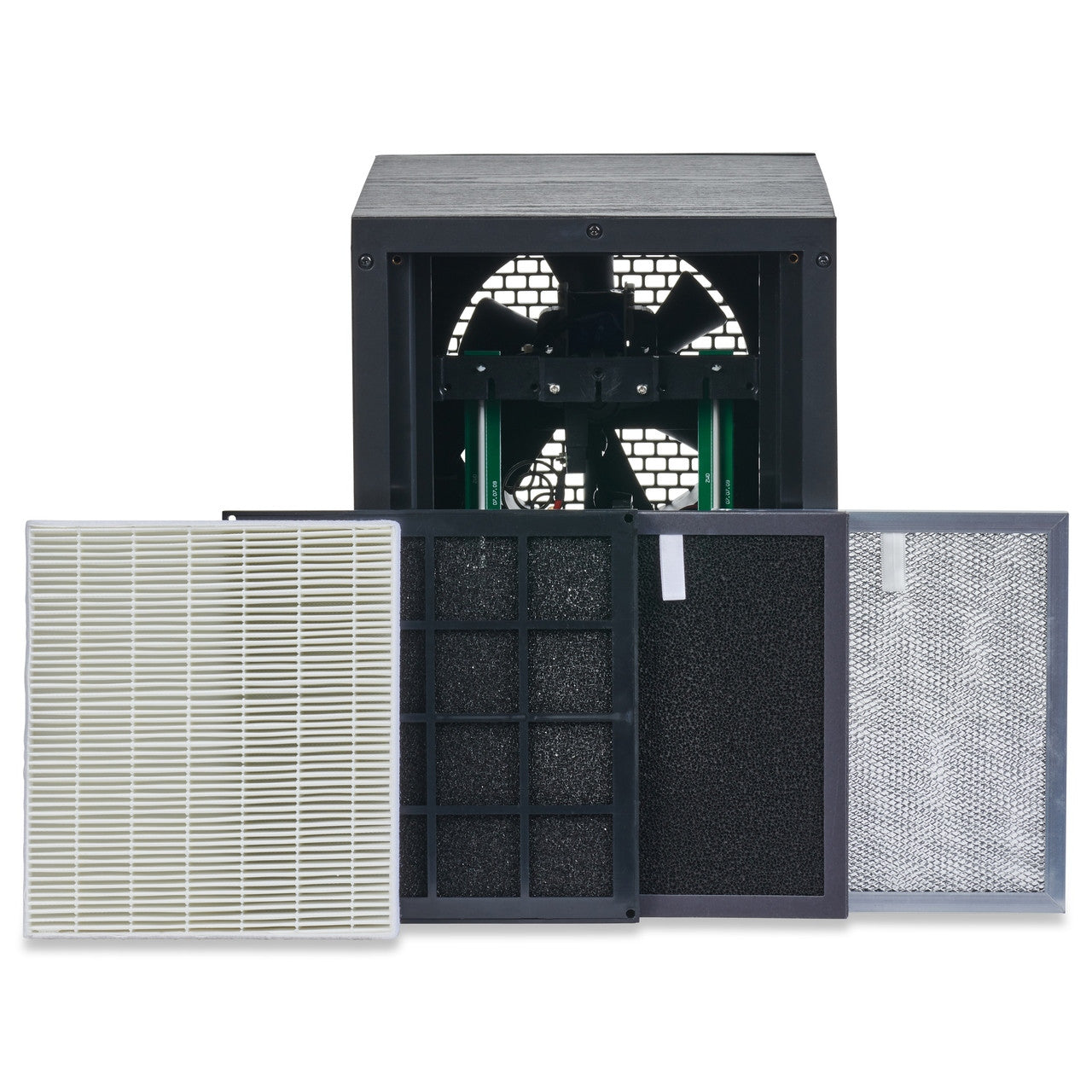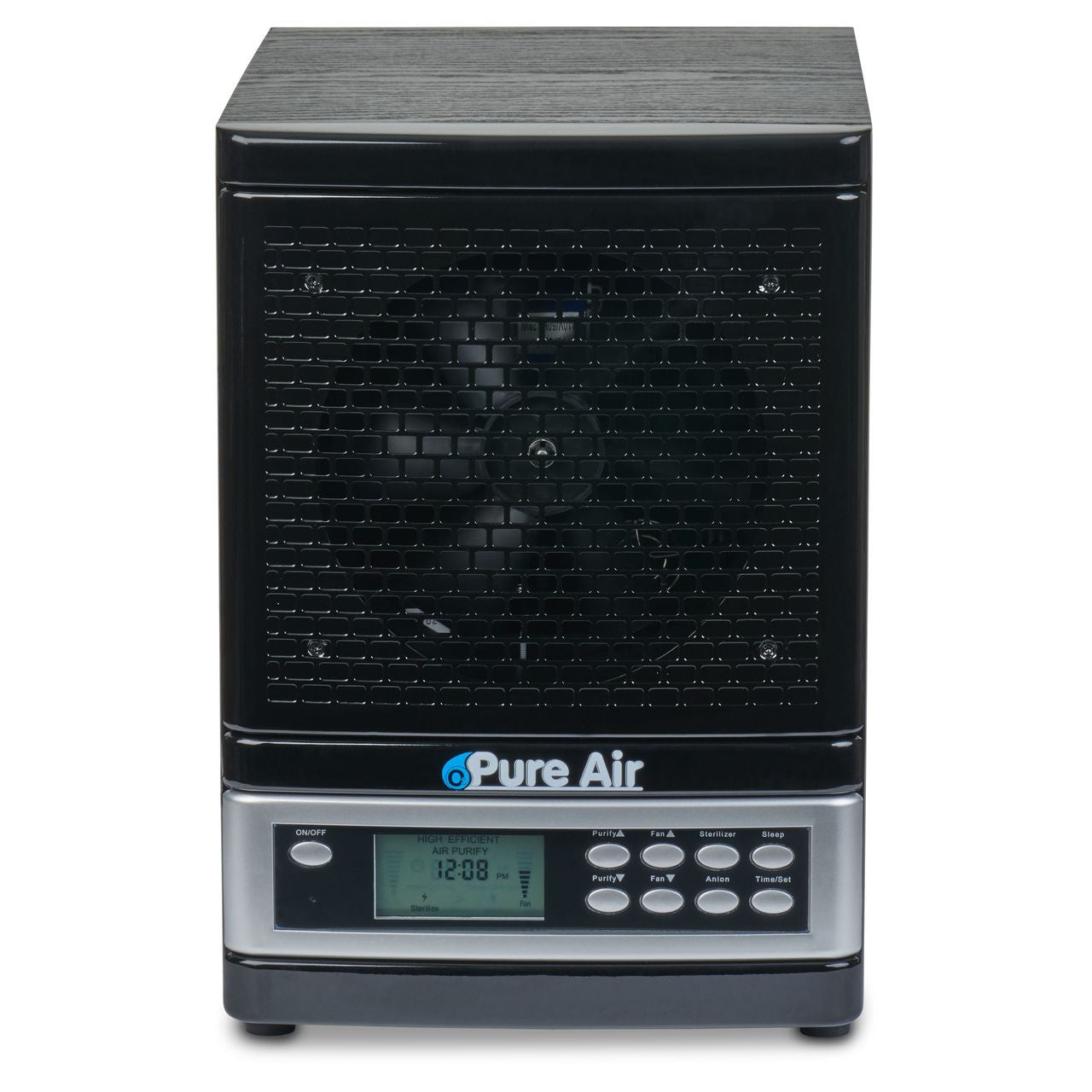 Mine came broken. I would like a replacement.
Always loved mine
Second one now mind you the fan motor went out on me 3 weeks ago had to get another. Got a fan motor laying around?.
air purifier
This is the second time I have bought an air purifier from your store. It arrived quickly!
very good, very helpful, great product...
Feedback
Love the product and response time to inquiry on billing was faster than expected!